Last night, it snowed a bunch, and it kept snowing throughout the day. I did chores in the morning, then before lunch, I took Jonas outside to play. We were hoping to make a snowman, but the snow wouldn't stick together. Sigh. But, we had fun, anyway! We stomped out giant letters in the snow with our footprints (we spelled "Jonas," "Brenna," and "Dale," per Jonas's request), we had a snowfight, and we ran around in the snow.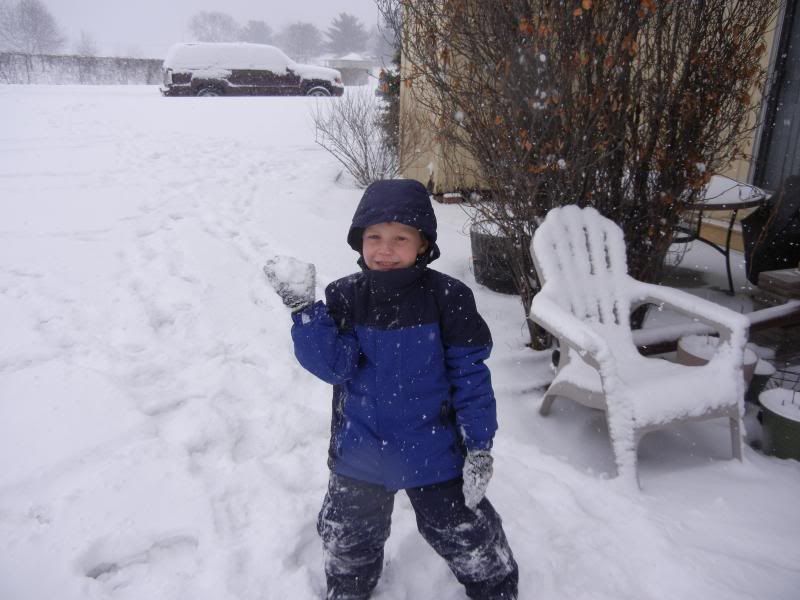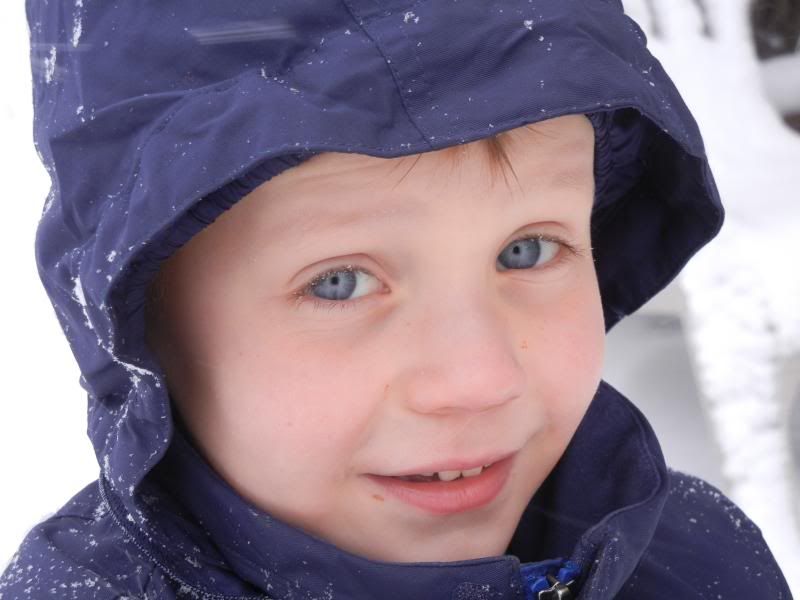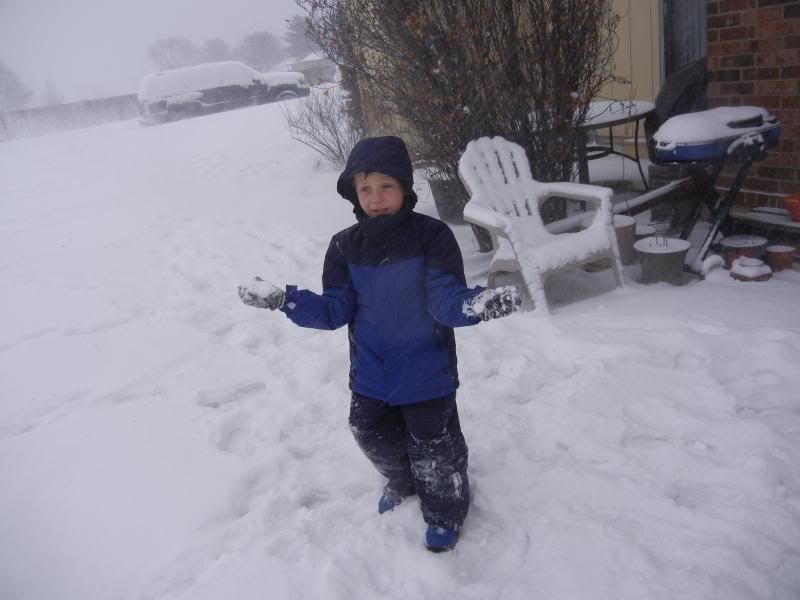 Then it was time to head inside to eat lunch, read books together, and do some math. After that, it was time to get Brenna and River from school. We hurried home and I got Brenna into her dance clothes and had her do spelling and math. Chris wasn't feeling well today (came home really early, he felt so miserable), and he had a paper to write, so I took Jonas with me and Brenna. While Brenna did her tap class, Jonas and I read "The Cat in the Hat Came Back" and then we got Brenna into her regular clothes to run to hockey. Jonas had fun playing in the bleachers while Brenna played hockey. She did a good job and worked hard, listening to the coaches. :)




Afterward, we came home and finished dinner (I had PB&Js for the kids to tide them over 'til we got home), then got the kids into bed. Now, time to get some more sleep for me! Tomorrow, I go register Jonas for kindergarten for next year. Crazy that it's already time for that!